What are business games and simulations?
Instructor-led business games, simulations and group exercises empower learners to make immediate and more effective use of the learning. 
 
According to the NTL Institute for Applied Behavioral Sciences, adult learners only retain 5 percent from lecture; compared to participation-style learning such as games and simulations that accelerate learn by doing – and have an 80% retention rate. 
"Learning has changed because learners' needs have changed."
 
People today want learning that's practical, engaging, fun and yet useful - and they want to learn by doing. These are good qualities, not faults, and it means that for your training to be effective it must be visual, thought-provoking, relevant, interactive and custom to your learners.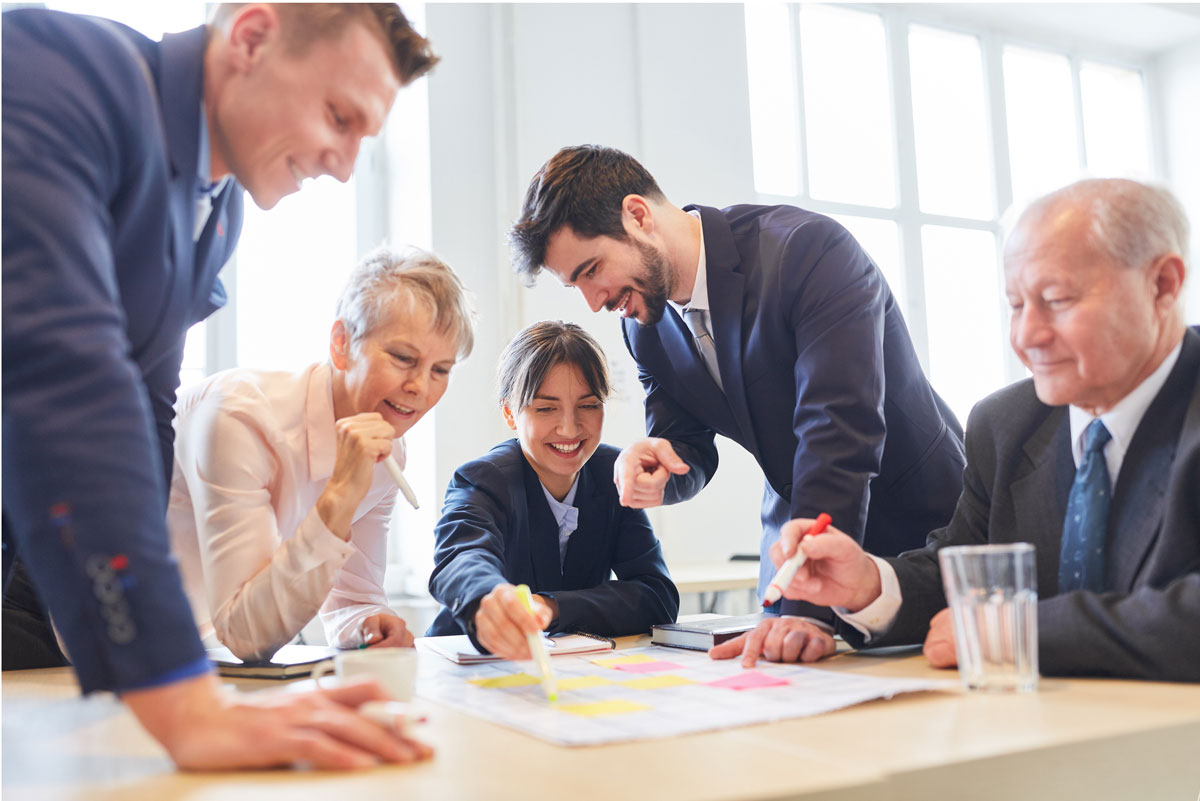 At Mark Holmes Group, we understand learners today and we are not stuck in old-school thinking. Game-based custom learning is just one of the solutions we use to engage your people, get them working together to solve problems - and inspired to make needed change.
We customize serious games and simulations to bring your learning objectives to life through engagement, teamwork, and fun, all within the framework of producing real-world results.
Custom, Game-based Learning Solutions Have Many Possible Benefits:
People work together on common objectives and strengthen working relationships faster than sitting through a lecture.
People gain critical big-picture understanding of your company's goals, opportunities, challenges and more.
People leave with a better attitude toward training so they take learning back to the job.
People develop greater trust and respect, teamwork and support through our games.
Games create "ah-ha" moments and help employees get motivated to bring their best efforts and attitudes to work.
Whether you are new to learning and development, or a veteran, you can appreciate the advantages of blending mini-lessons with serious games, simulations, real-life scenarios and case studies, as well as the instructor's expert guidance and feedback.

A personalized touch and instant expert feedback complement our facilitator-led, game-based training.
Your issues and objectives are melded into the content.
Our business games and simulations can focus on strengthening interpersonal communications, team communications, trust, leadership, conflict management, high performance teams, coaching skills, increasing employee retention, customer service or sales. 
Basically, your learning objectives and business issues guide our solution. We'd love the opportunity to work with you, develop a learning solution and implement it with your people.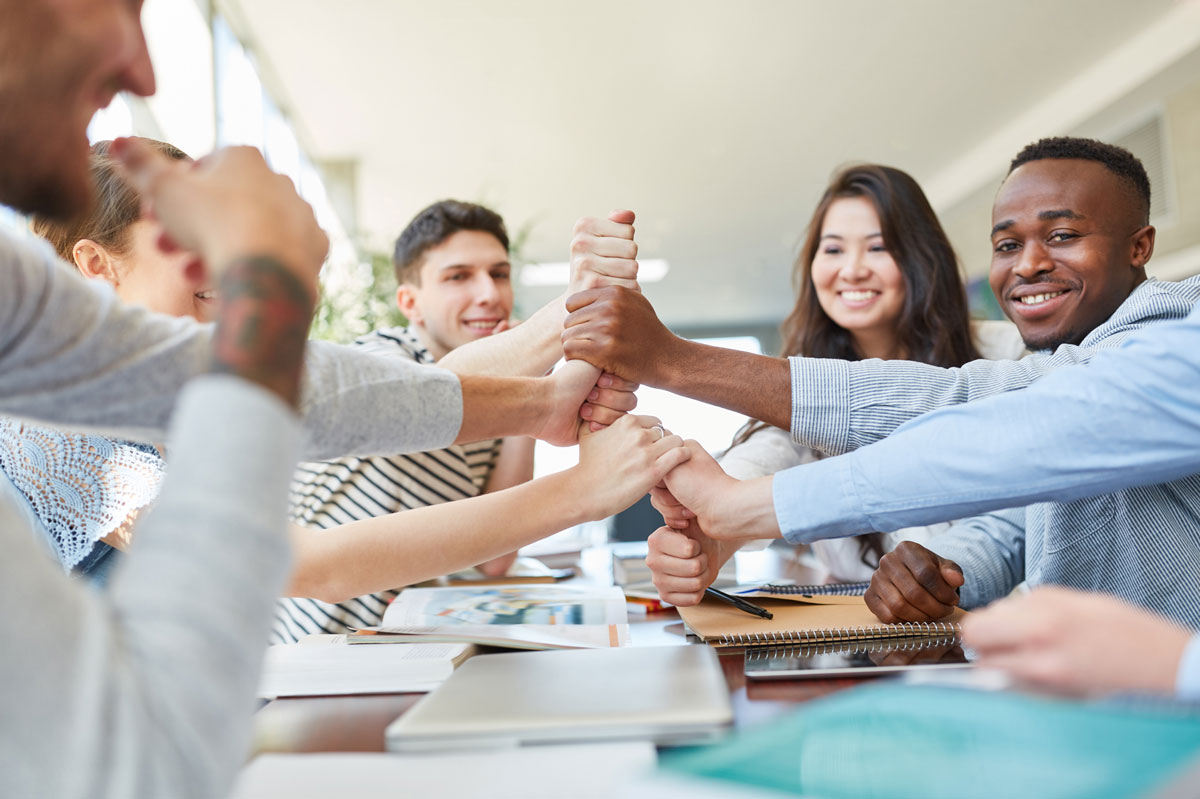 Flexible small group exercises, games and simulations are rewarding but with serious learning objectives.
What do your people do when they are back on the job?
Following a lecture-based workshop, people quickly forget as much as 95 percent of what was heard and apply very little to their work. But with games and simulations framed around relevant learning content, the retention of learning can increase by 1,000 percent or more over lecture-based learning, which helps your people use what they learn more quickly and effectively.

At Mark Holmes Group, we also create affordable follow-up tools like discussion guides, micro-learning videos, private webinars and tip sheets to keep learning fresh and the applications paying off well into your organization's future.
Testimonials
"The cave rescue exercise was fantastic, and a great training tool for teamwork and customer service."
"Great training session! The game made it extremely practical and the learning can be easily transferred to work."
"The exercises weren't just fun diversions; they seemed to genuinely stimulate thought and discussion with our group."
"Thank you for your great customer service training. Everybody that attended is still talking about the class and how much they are looking forward to the next training. I don't know that I have seen everyone so excited about a seminar."
Tracker Marine
"Mark, your seminar on teambuilding was excellent, and all members had nothing but good comments to make. They especially enjoyed being participants in some of your exercises... commenting that it made learning fun, and remembered the material presented much better than otherwise. I'm sorry we could not have given over an entire day's program to your various seminars."
(fmr: Missouri Hotel Motel Association )